An Ashley County teenager is dead and another faces a minimum of 40 years in prison for murder for his alleged part in the death.
Two adults have also been charged in the case.
Joshua Lamar Couser, 17, of Crossett, died in the incident. His body was discovered on the muddy, unpaved roadway of Ashley 16 on Jan. 16.
He appeared to have multiple gunshot wounds.
A day later, the Ashley County Sheriff's Office arrested three people in connection with the case.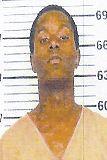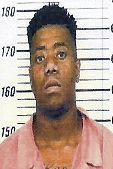 Brandon J. Fields, 21, and Daylon E. Manning, 22, were booked and charged with hindering apprehension and tampering with evidence. A 16-year-old was arrested on a charge of first-degree murder.
Ashley County Sheriff Tommy Sturgeon declined to name the 16-year-old because he is a minor.
Sturgeon said, however, that the minor was also suspected to be the person who allegedly robbed the E-Z Mart service station in North Crossett at approximately 2:10 a.m. Jan. 4.
 The three suspects were scheduled to appear before Judge Bynum Gibson in Lake Village on Tuesday.
 "We are still working to get to the bottom of it," Sturgeon said.
Officials have not determined if the victim was killed at the scene or another location, but Sturgeon said it his opinion the victim was killed at the scene, possibly while in a vehicle before being left on the road.
"Right now, I don't have any reason to believe otherwise, but there is a whole lot that we just don't know right now," Sturgeon said.
While the victim appeared to have gunshot wounds, Sturgeon said he couldn't say much more than that until autopsy results were in.
Sturgeon said he had impounded the vehicle which was reportedly used to commit the crime. He did not release an official make and model, but said the vehicle was an SUV.
Sturgeon said his office would release more information at a later time, but with an investigation pending what he was willing to share publicly at this time is limited.
"We still have a lot of ground to cover with this investigation, but we hope to get to the bottom of it as quickly as we can," he said.
Couser's funeral is scheduled for 11 a.m. Friday at Pleasant Green Missionary Baptist Church in Crossett.
Visitation will be from 11 a.m. to 7 p.m. Thursday at the Mitchell Memorial Funeral Service chapel in Crossett.